Cleaning Supply Store in Myrtle Beach, SC
Cleanliness is essential in the hospitality industry, and that means having cleaning supplies on-hand to ensure the comfort and safety of every guest who's staying at your facilities. Strand Supply, Inc. brings you a full selection of hotel cleaning supplies so you can continue to sanitize and refresh your facilities day after day, stay after stay. We're a proud partner to hotels and resorts across Myrtle Beach, Surfside Beach, and Socastee, SC, and the only cleaning supply store you'll ever need to partner with. Call today to learn more about our inventory.
Hospitality Cleaning Products
From glass cleaners to disinfectants, deodorizers to bathroom and kitchen cleaners, we stock a wide variety of cleaning products used on a daily basis in hotels and other hospitality venues. We'll keep your housekeeping carts stocked with the essential products staff needs to disinfect, clean and refresh rooms during and after guest stays. Moreover, we bring you proven products that work to reset everything to a baseline standard of clean.
We know how important a first impression is—let us provide you with the hospitality cleaning products that set the tone for cleanliness, comfort and safety.
Proven Brand Names
We supply hotels with name-brand hotel cleaning products they know and trust, so they can have confidence that they're getting the most essential supplies from a brand that's committed to excellence. We only sell tried, true and proven products from brands like the following: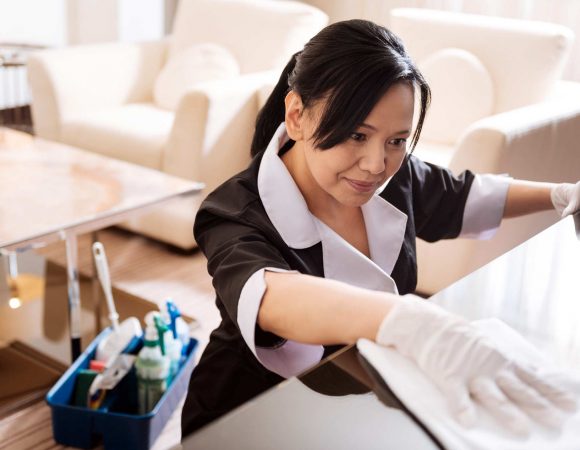 Stock Up on Essential Hotel Cleaning Products
At Strand Supply, Inc., we stock all of the hotel cleaning supplies you need to clean and sanitize your complete hotel facilities. Give your guests an experience that both looks and feels clean, so they can immediately settle into your lodging with comfort. Reach our cleaning supply store and linen suppliers today at 843-626-4222 to discuss our selection of cleaning products and bulk paper products or to place an order. Don't forget to ask about delivery!